Global digital revenue in Q2 grew by an astonishing 71% from 2019 to 2020. This isn't due to just one metric, but several. Multiple eCommerce verticals experienced growth – traffic grew by 37%, conversions by 35% and spend rate by 34%.
Pandemic-caused lockdowns across the globe in 2020 have had a huge impact on consumers' online shopping behavior and many are wondering if this is the "new normal" that eCommerce websites will continue experience in the future.
If so, how can retailers uplift their online stores to fulfil such a growing demand?
Apart from product quality, trustworthiness and great customer service, website design is a crucial factor that helps convert potential clicks into transactions and encourage customers to come back.
Read on to learn the best design strategies that can help you make your eCommerce website live up to its potential and exceed customer expectations.
Strategy #1: Use Design Thinking Principles
Design Thinking is a method consisting of five phases that can help you better understand your audience and design a customer-centric eCommerce website.
The core Design Thinking phases can help you:
Empathize with your customers
Use empathy mapping to define your customer's online behavior, habits and expectations and learn what they typically say, do, think and feel when searching for the right solution.
The insights can help you make research-backed design decisions for your online store.
Once you have your personas identified, you can focus on developing customer journey maps and defining the issues they may stumble upon while interacting with your site.
Journey maps can be retrospective, with a focus on previous habits and usual behaviors, or prospective, focusing on the possible buying experience with a completely new product.
Gather your team together for a brainstorming session to help you ask the right questions, think unconventionally and discover unexpected possibilities of your products or services.
Prototype design solutions
Try out different website wireframes and create a service blueprint to discover weaknesses and opportunities for optimization.
You can start with a Beta version of your website to test its functionalities, define the errors and fix issues before the official launch. This can help you provide an enjoyable experience for your prospective customers right from the start.
Strategy #2: Let Your Brand Personality Shine Through
The visual identity of your online store is one of the most important web design assets.
A brand is an abstract construct of associations, expectations and characteristics related to your business that comes to your customer's mind when they come across your products.
It's also a set of emotions and experiences associated with your company.
Your brand personality can be funny and friendly or strict and professional (and anything in between) but be sure that it is instantly recognizable on your website.
So how can you make your brand personality shine through?
First, if you haven't done it yet, create a brand style guide for your eCommerce business to document your logo, icons, custom illustrations or animations, fonts and colors you use and their practical application.
Then, follow the guide while creating and designing your website and make sure you keep the style consistent on every page. Also, share the guide with your content writers so that the content is fully aligned to the brand strategy.
Use website copy, your value proposition and other branding statements to convey a clear message to your audience, emphasize benefits your products can provide and clearly state your competitive advantages.
Strategy #3: Design for Mobile Devices
In 2020, mobile accounted for over 67% of all eCommerce sales on a global scale and 40% of people reported searching only on smartphones. And more than half of all email newsletters are opened on mobile.
With shoppable Instagram ads on the rise, it's becoming clear that you need to have a mobile strategy for your eCommerce website.
Some best practices for mobile design are to:
Create a clear layout and easy-to-use navigation
Keep the search bar visible while scrolling
Make filters easily accessible at all times
Reduce the number of clicks to purchase
Consider creating a one-touch checkout to eliminate manual data entry
Offer several payment methods
Provide state-of-the-art encryption for secure payment processing
Having a responsive website that automatically adjusts page layout to the screen size is a standard. You might also opt for a mobile-first design for your online store, then adjust the layout to the desktop version.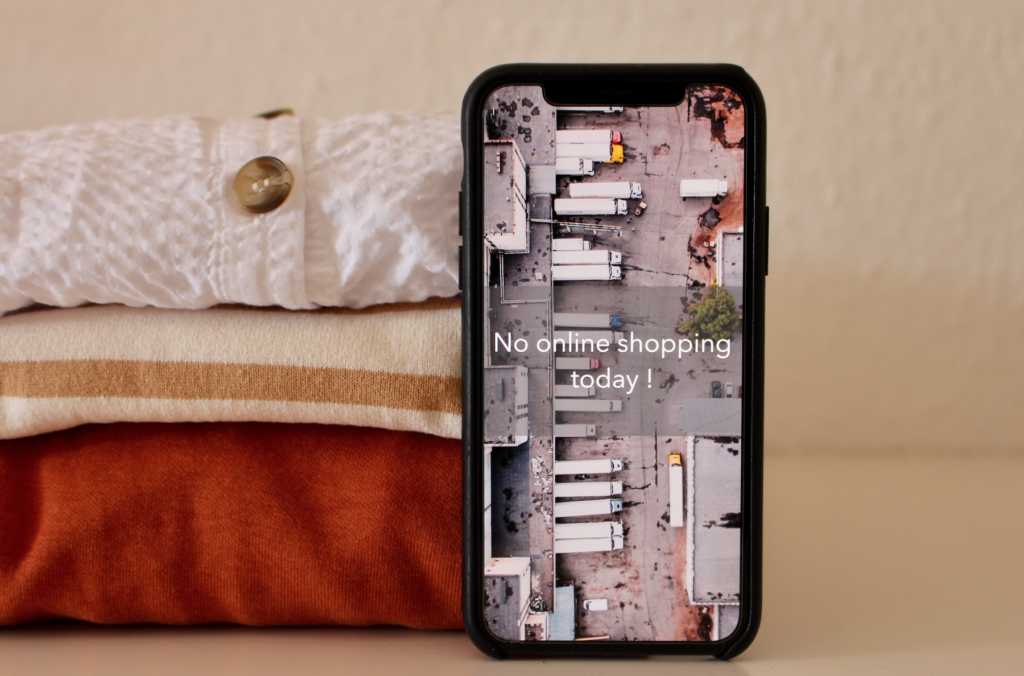 Photo from Unsplash.
Strategy #4: Consider Turning Your eCommerce Website into PWA
Responsive design and a mobile-first approach contribute to a smooth user experience, no matter what device your visitors use.
But you can take it a step further and transform your website into a progressive web app (PWA) to provide even better mobile experience, both online and offline. The main ecommerce platforms like Magento commerce, Shopify, Big commerce and such are all preparing for the PWA future.
By using a combination of web technologies and APIs, PWA can make your website:
Load pages instantly
Provide quick download and offline usage
Simplify re-engagement of previous customers
Constantly update without interrupting visitors
Provide the possibility of push notifications
Give an opportunity to save your website to device's Home screen
Since developing a native mobile app for Android and iOS can cost thousands of dollars, turning your website into PWA can be a highly cost-effective solution.
Strategy #5: Create Outstanding Product Pages
Product pages are usually the landing pages for your eCommerce website, so you need to pay special attention to designing a well-structured, clutter-free layout.
Try to make a balanced page structure to showcase product description, images, videos, product price, availability details and call-to-action (CTA) buttons.
Keep in mind that there are different types of online shoppers and try to fulfil all of their expectations. For example, make sure there is a detailed product description complete with features, colors and sizes for detailed-oriented buyers.
Also, try to make the total price and the CTA button highly visible for price-conscious website visitors, especially if there are special offers and discounts.
If possible, always include suggestions for related products on a page, as well as product comparison charts and details about product availability and shipment.
Strategy #6: Write Unique Product Descriptions
If you have similar descriptions for several products, search engines might recognize it as duplicate content and penalize you.
Avoid duplicate content on your website by writing a unique description for every product. Don't shy away from long-form copy, but do make it easily readable and quickly scannable so customers can find the most important information.
If you want your product pages to rank higher in search engine result pages (SERPs) and maybe even show in Google's featured rich snippets, consider applying the GS1 SmartSearch standard to you pages as well.
GS1 SmartSearch supports eCommerce websites in providing customers with an easier way to find, compare and buy products online.
Applying this standard to your online store can help you increase sales and grow your business through more relevant search results and more accurate product information displayed in search results.
Strategy #7: Optimize Every Page for SEO
Another way to create a chance for your product pages to appear within Google's eCommerce rich snippets is to have structured data and the Schema mark-up throughout your website.
Simply appearing within the featured results in Google SERPs could significantly improve the organic performance of the page and lead to up to 516% increase in sessions.
Apart from having neat and complete structured data, you should optimize every page of your website to increase website visibility.
You can use on-page SEO tactics to:
Find keywords for every page, whether it's a product name or a product-related, niche-related or description-related keyword
Write unique meta titles and meta descriptions for every page
Make on-page product comparisons possible
Add customer reviews and ratings
Create separate pages for every category and optimize them for SEO

Strategy #8: Create Clear and Logical Navigation
Optimizing your website for search engines is only part of the equation. The more important part is optimizing it for a delightful user experience.
If you are not quite sure where to start, consider hiring an information architect to help you with building optimized website navigation. This is crucial whether you have a large online store with thousands of products or a smaller-scale online store.
Good navigation consists of:
A main navigation bar in the website header with recognizable page names
Clearly divided categories and subcategories in a drop-down menu
A secondary navigation, or a breadcrumb trail, to tell visitors at what page they are on
An additional navigation and a site map in the website footer
The simpler you make it, the more success you'll have. Your website visitors won't get confused with complicated navigation and they might stay longer, enjoy their visit and come back again.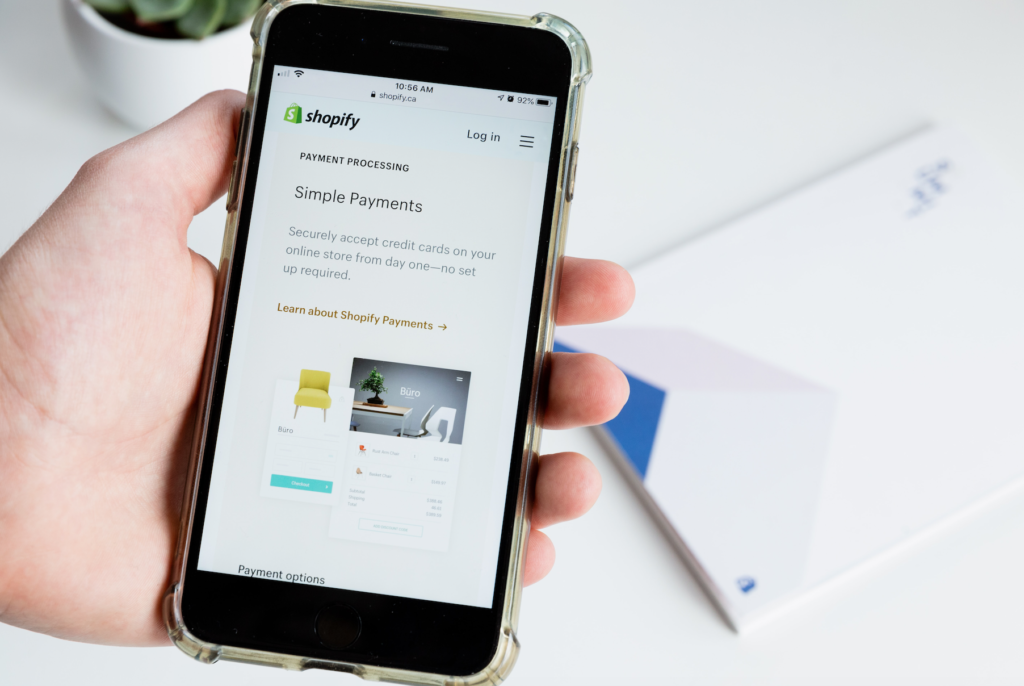 Photo from Unsplash.
Strategy #9: Provide Enough Filtering Options For On-Site Search
To help your website visitors quickly go from your home page to product listings, make sure to create a distinctive search bar and easily approachable filters that immediately stand out on the page.
Some of the filtering options to consider include:
Category-specific filters
Product-specific filters
Thematic filters
Color and size filters
Important or common filters visible on top of the product list
To avoid frustrating your prospective customers, provide visual confirmation of applied filters, allow applying multiple filter values of the same type and make sure that filter changes are separate events in the browser history.
If you have a long list of filters, consider making drop-down menus for product filtering on mobile devices and optimizing filters for speed so that results appear quickly even with multiple filters applied at once.
Strategy #10: Create A Simple And Smooth Checkout Process
Once you've helped your prospects choose the right products, make sure that the checkout experience is seamless.
Create a simple checkout form, preferably on a single page, because too many steps can leave room for distraction and possible cart abandonment. Consider adding a live chat or a chatbot, too, as studies show that chat can boost your conversion rate by 40%. This will allow your visitors to get answers to FAQ and contact you in seconds should they have any concerns.
Ask only for the necessary information in the form and provide visual or written confirmation for every successfully completed step. Be transparent about the total price and list all the additional costs up front to avoid disappointing your customers.Consider also providing an option to place an order as a guest. Not having to register on the website can save time for your customers, which can often be essential.
When it comes to payment methods, be sure to offer several secure payment options.
And last but not least, if the customer does leave you haven't run out of options. Plan your commerce email marketing from highly profitable quick wins all the way down to the trusty old newsletter. A beginner newsletter tool won't do, I am afraid, but luckily there are plenty alternatives to a popular ESP like MailChimp. You should start with having some more sophistication and an abandoned cart email automation in place.

This way you can retarget and bring those identifiable shoppers back to the site recuperating otherwise lost revenue.
The Bottom Line
The eCommerce market is expanding each year, which is especially true in 2020 due to lockdown-driven growth of online sales revenue.
To fulfil the growing demand, your eCommerce business needs to provide an excellent shopping experience. A clever application of web design strategies can help you "wow" your customers on every step of their journey.
To wrap it all up, the key takeaways are:
Design Thinking principles can help you empathize with your audience and think beyond obvious solutions 
A help from a brand identity agency can make your brand personality shine through
A mobile-first design can help you attract more leads and increase conversion rates on mobile devices 
Conversion funnel optimization will help you convert your leads into paying customers
Turning your website into PWA can provide instant page loading and enable offline usage 
Well-balanced product pages can encourage prospects to take action faster than usual
Unique product descriptions and the GS1 SmartSearch standard can increase your chance of appearing in featured rich snippets in Google search results
Optimizing every page can help your website gain better visibility in search results
Creating good content for ranking is the next thing in seo. Also, be sure to optimize your content for common questions.
A simple and logical website navigation can help you provide a delightful user experience
Multiple product filtering options can make it easier for prospective customers to find exactly what they are looking for
A seamless checkout process can encourage your customers to return