Every single person who owns a business nowadays must have dealt with email marketing at least once in their lives.
This is especially true for the eCommerce industry. It is proven that this marketing method provides a solid ROI to every online shop owner who relies on it.
It's rather simple. if you want conversions, you will have to look into email marketing strategies. And, when traffic spikes, you need to take that chance to engage your prospects. Ultimately, the goal is to close a deal and get them to make a purchasing decision.
You can probably guess that email marketing is all about turning your audience into customers. And even though this is not the only marketing method with this aim, it definitely does wonders.
If you'd like to learn more and see how you could utilize email marketing, keep reading. This guide will help you familiarize yourself with this great marketing method.
Starting your email marketing campaign – guide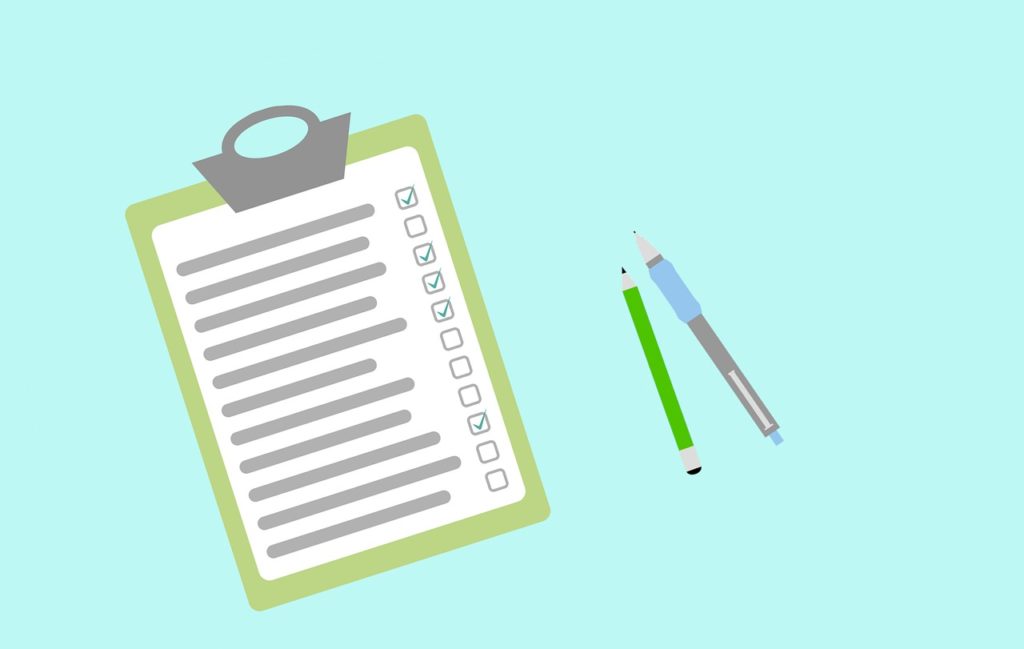 It's time for you to know how exactly you should start your email marketing campaign. The guide will show you various important phases that no email marketing campaign can go without. Initially, you will see numerous benefits of building an email list.
You will also learn how you should speak to your target audience when you should send the emails and how you can automate various tasks with the help of various software solutions. Of course, you will see how important email marketing metrics are too.
This guide is comprehensive enough to show you how to go about your first campaign. However, bear in mind that there are many other, more advanced things that you can do to further improve your email marketing efforts and broaden your campaigns.

1. The importance of a good email list
As a beginner in the world of email marketing, you should never ignore the importance of a good email list.
First of all, you need to start creating a contact list with your target audience. This list needs to be a long one, but keep in mind that it is useless to have a long list of people who are not interested in your products or services.
This is quite simple to understand – people who have an interest in your products are more likely to become your customers.
On the other hand, if you focus your marketing efforts on the wrong individuals, you will just be spending money, effort, and time into something that will bring you no success or profits.

2. Think about your list building methods
For a start, you can introduce a subscriber form on your website or blog where people can sign up for your emails. Of course, this method is free of charge. However, you can also look for paid solutions such as ads, influencer campaigns, and social media ads.
This is something you should see as an effective lead generation. And, that's why you need to figure out the most efficient way to reach your audience.
On the other hand, you should also think about offline list building methods. Trade shows, conventions, and brick-and-mortar locations can also be used for this purpose.
Finally, you can also invest in lead magnets, landing pages, and subscription forms that are not only found on your own website. When you finally choose your best list building method, you will know what resources you need to put the plan into action. Oh, and also don't forget to consider email marketing software solutions that can automate various dull tasks such as sending bulk emails, providing metrics, CTRs, and so on. For instance, an outreach automation tool can be of great help when there are too many people to send your emails to.
3. Running the campaign
Now you will get introduced to what your next email campaign should look like and what exactly you need to do.
First of all, you need to have a measurable goal. Without a clear purpose, you will have a difficult time achieving anything.
So, for instance, you can start a welcome email series for your subscribers where you will greet them for the first time and introduce your brand to them. Of course, this is a good chance to gather meaningful information about your subscribers. Bear in mind that welcome emails usually have a high open-rate and a good click-through rate. That's why it is important to engage them immediately and get to know their interests and preferences. This will help you with list segmenting later.
3.1. Creating emails
Never send generic emails to all of your subscribers. Instead, segment your lists according to various preferences in order to better personalize each email.
Whenever you start a campaign, set a clear goal for each email. For example, if you are selling gym equipment and supplements such as proteins for better gains, you need to target certain groups that you already know are into bodybuilding.
That way, you will craft an email that is telling them everything about a product that could help them achieve their goals.
Pro tip: If you are not sure how to approach the email creation process, contact other people from your industry. If you can, you should learn how others go about their email marketing campaigns. This method is a really popular one, and you can even find software solutions that can help you with this. For instance, there are apps that allow you to monitor competitors' emails and other important parts of their marketing efforts. This is something a lot of people regularly do just to keep an eye out on new trends. It is nothing to be ashamed of. Keeping an eye on your competitors and their activities can let you know what you should be doing.
4. Completing your first email cycle
For a start, your email cycle doesn't have to include more than four messages.
Many beginners follow the cycle below:
1. welcome email
2. message that provokes people to visit the shop
3. product offer/presentation
4. coupon (for a holiday, birthday, or anniversary)
This cycle should do the job for a start.
Once you determine what your cycle should look like, do some digging and find out when you should send the emails. There are certain times of day when people take some time to check their email inboxes and reply to messages. Take advantage of these 'peak' periods to reap maximum benefits with your efforts.
So, group the messages properly, figure out the time to send, and when the time comes, hit that send button.
As you run more and more campaigns, you will get more comfortable and modify the cycles. Adding new emails, following up, and many other tricks will be something you won't have to look for online.

Final thoughts
Congratulations, you now have a decent knowledge of how your first email marketing campaign should look. It may seem rather simple compared to the campaigns run by marketing experts that have more than 100 campaigns under their belts, but it has all you need as a beginner.
Just remember a few important things. Do not send unsolicited emails, always accurately describe what you have to offer, and never mislead your subscribers. With a good email marketing campaign, you will be able to boost conversions, attract more people to visit your website, engage your audience, and ultimately grow your business.