Gone are the days, when launching a website used to be an expensive thing. Nowadays, there are plenty of tools out there that let you create a professional-looking website at a really affordable price. This article consists of some cheapest way to make a website. It will talk about some leading website builders offering affordable services. But before that let's have a look at the website builder market size.
Website Builder Market Size
There is no doubt about it that the use of website builder has increased globally. Especially, small and mid-sized enterprises are showing more interest in this easiest way of building an affordable website.
According to different researches conducted in the past, the market of website builders is streaming like never before. Over the last decade, the website builders market has grown significantly both in terms of value and volume.
Usually, the global website builder average rate is affected by global trends. Right now, it is between $2 (USD) to $200 USD every month.
Talking about the largest consumption countries of website builder service, USA is in the 1st position. According to experts, it will keep increasing for the next few years. In 2016, the US market took up approximately 34% whereas Europe was about 21%.
Below are the most affordable website builder plans available in the market. However, you shouldn't forget that you get what you pay for.
One.com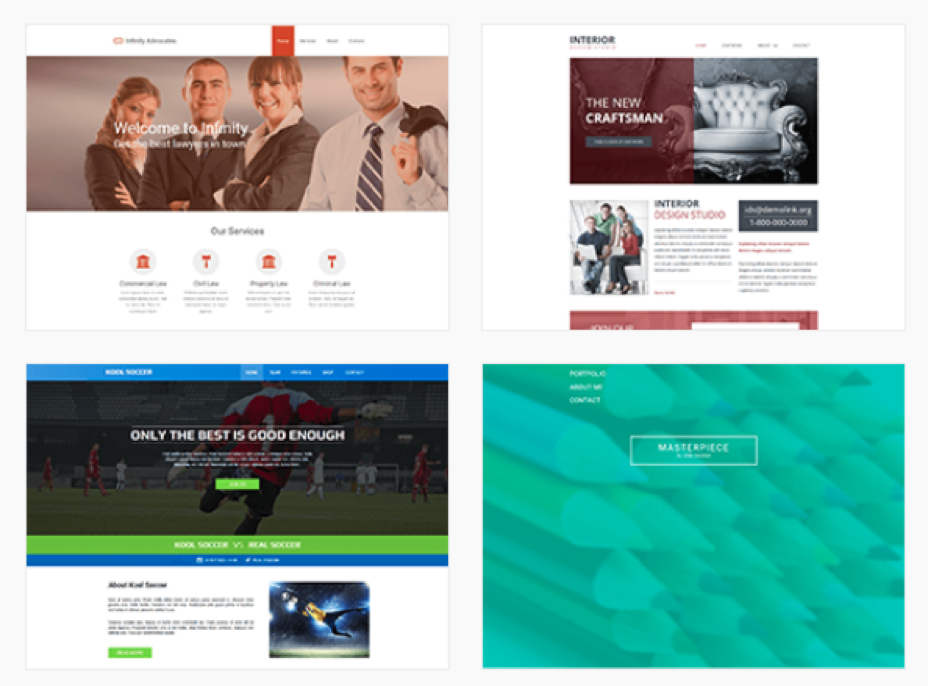 One.com brings you an affordable way to build a website. The company was launched by Jacob Jensen in the year 2002. And since then, they have grown into the biggest hosting solutions provider in Europe. They have more than 1,500,000 users in 149 countries.
One.com website builder lets you build a responsive website without using any web codes. They have organized everything you need to create a website into one simple tool. Their website builder has two plans: Starter and Premium.
First, talking about the Starter plan, it costs $2.45 for a month and can accommodate up to 5 pages. You also get 25 GB SSD storage space and an SSL certificate, keeps confidential information available on your website secured.
Their premium plan is not that much expensive. It costs $3.83 for a month and offers unlimited pages, responsive mobile design, SSL certificate, free images, and backup & restore.
Wix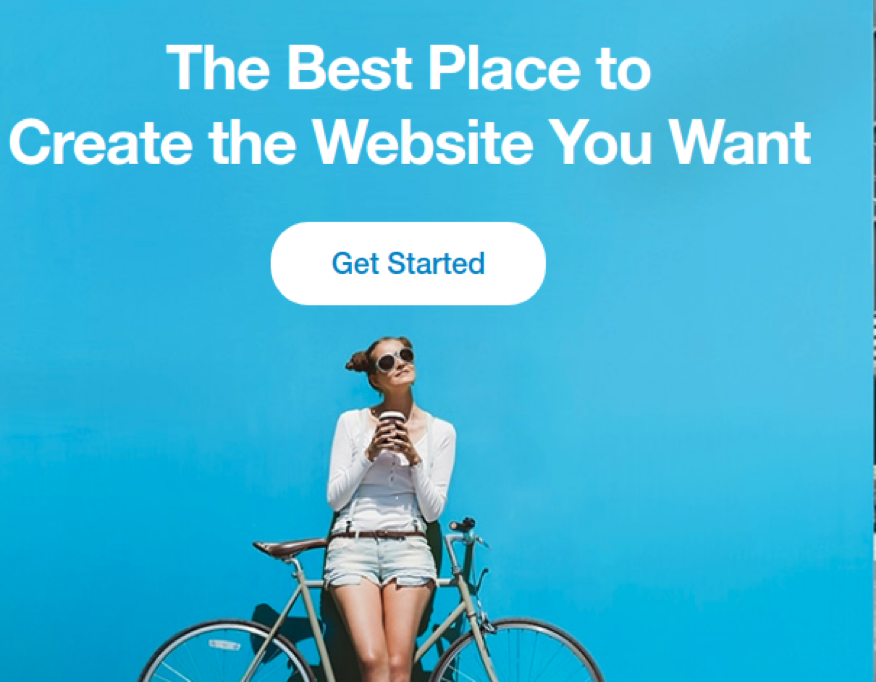 This Israel based website building platform was first launched in the year 2006. It is a cloud-based platform that combines the ease of use and affordability. Wix has hundreds of stunning templates you can choose what best suits your business niche.
Wix also supports ADI (Artificial Intelligence) which is an incredibly powerful and useful feature. It makes website building process very simple. The good thing is the color palette of your page gets selected automatically. It is applied on the basis of the logo you upload.
The prices of Wix start at $7.50 m.o. for Connect Domain plan and goes up to $35.00 a month if you choose Business VIP upgrade plan. They also have a free plan that you may try as well and it will be the cheapest way to make a website.
Wix offers a 14-day money back guarantee. So, you can try it out without any worry.
Weebly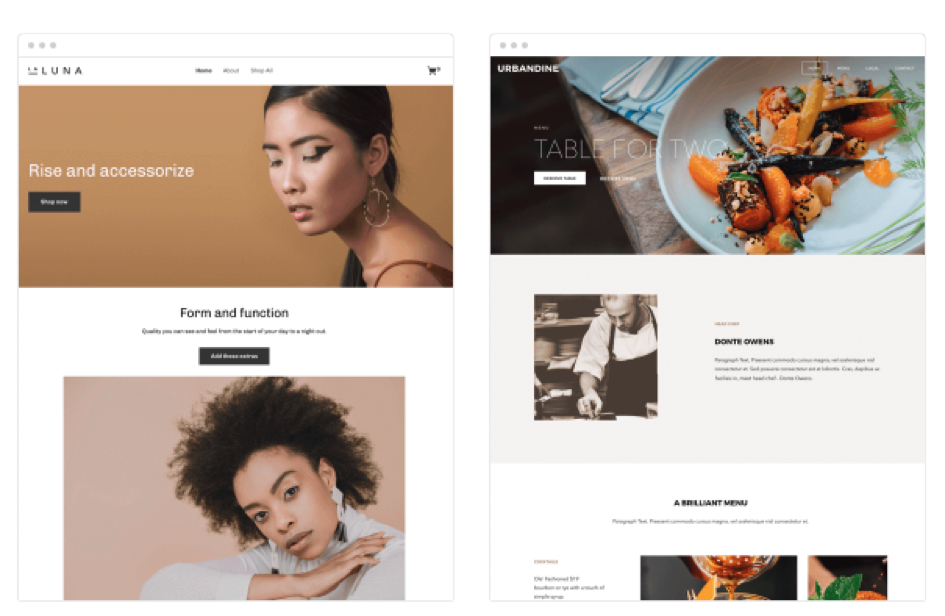 Weebly is another popular website builder that helps you build a professional yet budget-friendly website. It is a fully hosted platform; you don't need to manage or install any software.
Headquartered in San Francisco, the company has more than 50 million customers across the globe. Weebly was founded by David Rusenko, Chris Fanini, and Dan Veltri.
No matter which type of website you want to build you will find a relevant template there for you. To create a website you just need to drag-and-drop various elements to the theme you have chosen.
Moreover, if you think you will need to use some codes, Weebly code editor is the place where you can do different sorts of customization.
Weebly has a different pricing model for online stores and website.
For the website, you will have to pay $12.00/monthly for their Pro plan you can upgrade to Business plan anytime that costs $25.00/mo
Pro plan offers free domain name, unlimited storage, SSL security, and advanced site stats. The pricing for online stores starts at $12.00/mo as well. With entry-level online store plan, you get features like unlimited storage, SSL security, video background, password protection, advanced site stats and much more.
uKit
uKit is a well-known website builder which you can choose to create a website at cheap. It is easy to work with their editor. It offers a preview option that lets you see all your edits in action immediately.
uKit is a Moscow-based drag-and-drop website builder created by Ucoz Media. The builder offers all the core features you should expect from a WYSIWYG website builder such as responsive templates, drag-and-drop content sections, a blogging section, and different page elements.
Ukit has 4 plans. The pricing starts at $4/mo and goes up to $12/mo. With the basic plan, you get unlimited pages and disk space. Also, you can add as many domain names as you want. Free backups and free statistics are also part of this plan.
If you're looking for more creativity and coding possibilities, you can go for their premium most plan.
Jimdo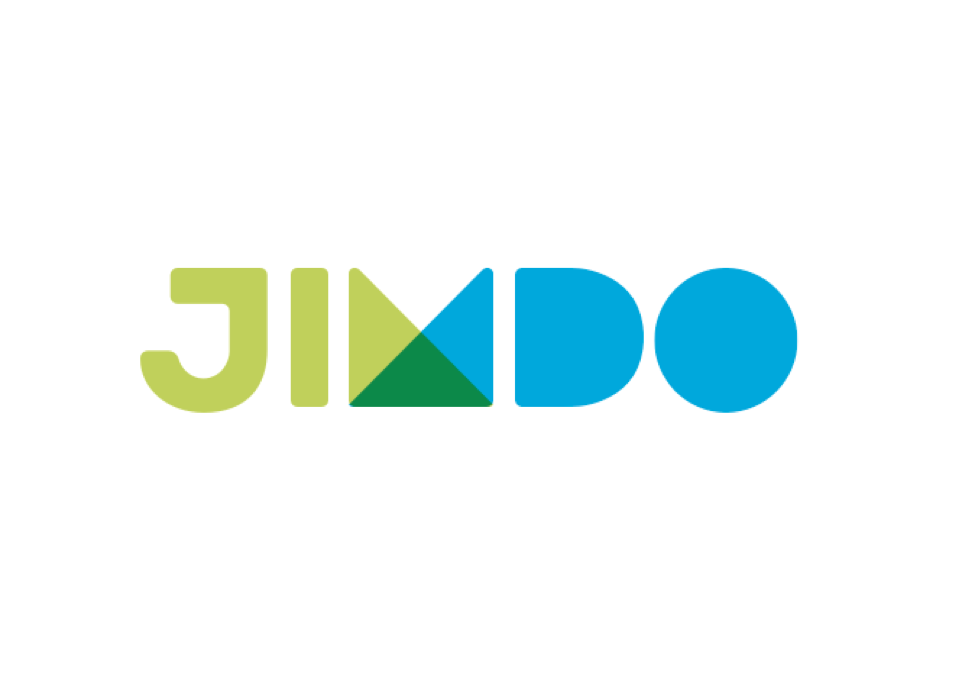 Jimdo is a Germany based web hosting company that was founded in 2007 by Matthias Henze, Fridtjof Detzner and Christian springer. Their website builder offers you everything you need to create your own website. From a business website to a general blog to an eCommerce store, Jimdo has templates for every type of website.
Jimdo has five different plans starting from free all the way up to $17.56 per month. Their cheapest plan Pro offers you a free domain name for the 1st year along with 5 GB storage and 10GB bandwidth for $4.21/mo.
A website builder is a great tool to create a budget-friendly website in less time. If you don't want to go through the painstaking process of website building and want to save the cost of hiring web designers and developers, choose any of the above-mentioned website builders.