You spend a lot of time and money trying to drive people to your website. You may even outsource internet marketing tasks, letting a dedicated group of people handle it for you. The result is more people coming to your site, but you're still not getting the type of sales results you're after.
In a perfect world, everyone who visitors your e-commerce store would turn into a customer. Unfortunately, this isn't the case. In fact, you may have found that the majority of people who visit your site don't become customers. This is alarming at first, until you realize that every e-commerce store deals with the same problem.

The question then becomes how can you increase the number of people who convert into customers? While you may not be able to turn every visitor into a customer, that doesn't mean you shouldn't strive for it. In an attempt to answer that question, here are five methods that have been shown to increase conversions rates for you to consider:
Improve Your Site Structure
One of the first things you should take a look at is the structure of your site. The structure means how the site is laid out, or how the pages link together. If you were to write down all of the pages of your website, and draw a line in between the pages that link together, what would that picture look like?
There are two main reasons why you'll want to focus on site structure. For starters, an improved site structure makes it easier for your visitors to get around. Studies have shown that visitors only give a website a chance for a few seconds before deciding if they want to stay. If your site is confusing, and the visitor can't easily find what they're looking for, they are more likely to leave.

The other reason is SEO. Search engines know that visitors like well-organized sites, so they push these sites up higher in the rankings. By improving your site structure, you can increase where you appear in search results, and therefore draw in more visitors.

With more visitors enjoying their time on your site because of easy navigation you are sure to see an increase in your conversion rates. So, take some time to go over how your site is currently laid out and look for ways to simplify it and make things easier for your visitors.
Use High-Quality Images and Video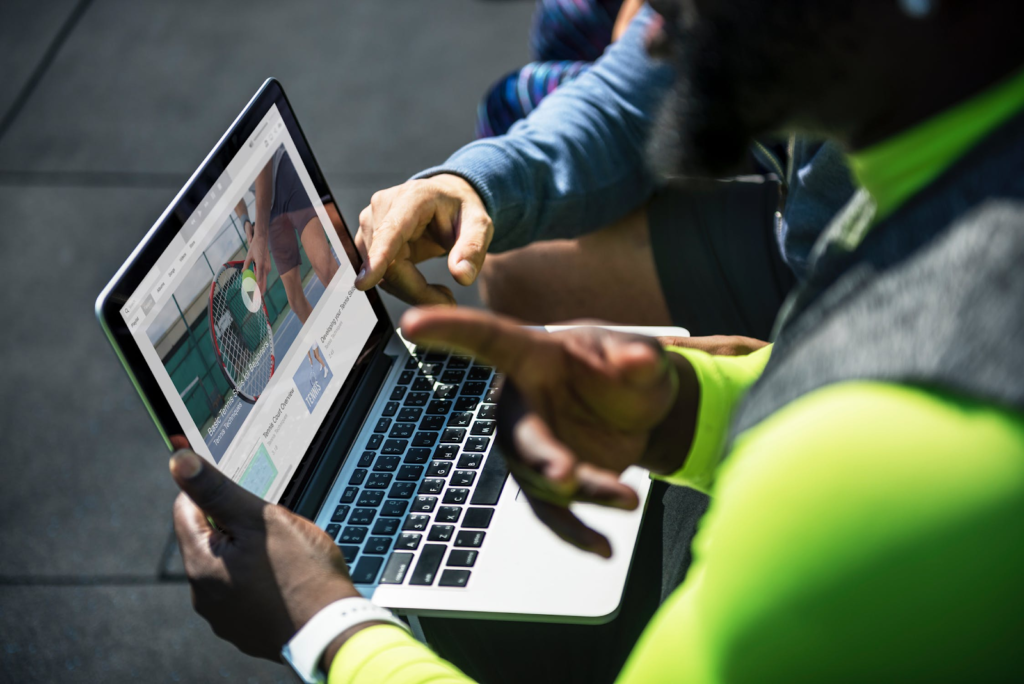 Next, look at the images and video you're using on your site. When the image loads, does it look blurry? Does it have clear signs of being edited? Do your videos look like they were made twenty years ago? If so, this is likely sending an unflattering message to your visitors.

Whenever you use images on your site, make sure they are of a high quality. You can find plenty of free stock images online, most of which look great on the web. Choose ones that not only fit your site or blog posts, but also look like they were taken by a professional photographer.

The same goes for video. Video is a great way to draw in customers, but only if you do it well. For example, let's say you created a video to demonstrate one of your products. If the video is grainy, or the audio doesn't come through clearly, this won't provide much benefit to your visitors. On the other hand, if the video looks great, people are more likely to watch it. If this video keeps people on your site, or better yet converts them, you'll see a rise in your conversion rates.
Offer an Incentive
A great way to increase your conversion rates is by providing an incentive to your visitors. For instance, imagine you have a potential customer who is currently trying to decide which product to buy among several options, yours included. When they come to your site to learn more, they are greeted with a pop up message that tells them about a ten percent discount for new customers. As long as your product matches up well with the others, this type of incentive might be the answer to getting them to convert.

Or, let's say you're an app builder. You just launched a new app and you want people to try it. If this is eventually going to be an app that people have to pay for, you could offer it for free to the first people who sign up. Or you could provide some other type of bonus item in exchange for testing out your new app.

Common types of incentives to offer are free shopping, discounts, or bonus items. Think about what you can offer your visitors, then go over the numbers to make sure you can afford the incentive. If you can, this is a great way to boost your conversion numbers quickly.
Tweak Your Checkout Process
Another thing you can look at is your checkout process. If your checkout process is too long or complicated, chances are some of your visitors will simply give up. To avoid losing these customers, you'll want to simplify things.

Make it so your customers can check out with as few clicks as possible. Add features so that it's easy to update the customer's cart with new products or remove products if they changed their mind. Use as few form fields as possible so that they don't spend too much time typing. Find shopping cart software that allows you plenty of options so that you can have a truly optimized checkout process

Besides this, you can also look into cart-abandonment software. This software helps you to reach out to people who added things to their cart, but never checked out. Since these people were interested enough in your product to add it to their cart, it might not take much to turn them into a sale. Perhaps a simple reminder will do the trick, or you can offer a small discount to drive the price down.
Use a Chat App
Finally, one of the more popular trends lately is to use a chatbot. Chances are you've seen these already on other sites – they're the little popup boxes on the bottom of a site offering to answer any questions you may have.

Chatbots accomplish a few things. First, they help to make your site feel more personable by allowing your visitors to ask questions rather than dig into your site to find the answers. Second, to get your visitors to interact with your site, keeping them around longer. Finally, if the chatbot can't answer the question, they can connect the visitor with someone from your business, who can then work to turn that person into a sale.
Chatbots are typically easy to set up and affordable to run. When you combine this with the benefits to your conversion rates, it's no wonder that so many sites are starting to use them.
Aim for Perfection, But Manage Expectations
The goal of every e-commerce site is to generate sales. To do this, you first need to get people to your site. Every business has their own way of doing this – from promoting their products on social media to utilizing customer loyalty software. However, one thing every business has in common is wanting to turn those visitors into customers at a higher rate.

Even if you implement all of the strategies above, and they improve your conversion rates, they won't convert everyone. And that's okay. Your goal is to convert as many people as possible and turn them into sales. But by aiming to convert everyone, you'll find new ways to improve your e-commerce site. So even when you inevitably fall short of 100 percent conversion, you'll still end up better than you were.