Looking for ways to improve your site conversion rate? As you might have heard, web design can become a ticket to success or the death of your company's image. In this brief guide, we're going to review several web design principles that can help you boost your site's conversion rate.
Numerous marketers today are obsessively focused on social media because it produces converting lead magnets and more – but unfortunately, creating a superb website from the start is disregarded all too often. Although each of these aspects matters, your web design isn't just a cover of your book. Web design can make or break your conversion rates.
As Stanford University research exposed, roughly 46% of users say that a website's design is the best standard for determining if a company can be trusted or not. Therefore, your site must look as professionally designed as possible.
Whether your site is visually attractive also plays an essential role in the optimization of its conversion speed. After 15 minutes of interacting with content, about 70% of online users would rather see and read something superbly designed instead of something dull. Therefore, if you want people to read your articles, blog posts, or other types of content, it must all look attractive.
And it doesn't end there. If your site is not attractive as such, its visitors will leave it immediately. To be exact, about 38% of your website's visitors will go to your competitors if they don't see quality design. That's a massive amount of potential leads lost forever! Thus, you cannot afford to fail your website's design. Find and hire a web design agency that will supply you with relevant services to make sure your site rocks!
Although any quality web design relies heavily on usability, it's essential to think beyond the basics and use design intricacies to drive more traffic towards conversion. Check out the principles described below, as they should help you get closer to converting your audience into customers.
Take Advantage of Hick's Law
Hick's Law is a popular concept cited by many professionals for various purposes but is often referenced, particularly in terms of web design. It got its name after William Edmund Hick, a British psychologist. Hick's Law states that the time needed for somebody to make a choice is directly proportionate to the probable decisions they have. That is, the more options available, the more time required to make a choice.
Psychologists Mark Lepper and Sheena Iyengar conducted a study in which they discovered that a display table with 24 jam varieties brought less attention than a table with just six types of jam. In reality, people who watched the bigger table were only one-tenth as likely to purchase as people who attended the smaller one. In other words, the more options, the less action!
In terms of website design principles, you may boost conversions by restricting the number of choices provided to visitors. The navigation bar is one of the very first things that come to mind when considering how to reduce the amount of choices on your site. You don't want to add too many links for users to choose from, because they can quickly lose interest entirely.
Overall, when using Hick's Law for your site, it's essential that you know which activities are the most important for your profit margins. For instance, do you want users to follow your guide magnet, or do you need them to add a product in their shopping cart? Each page on your website has to achieve at least one main goal.
The more you can restrict your visitors' choices, the simpler the use of your site will be, and the higher your rate of conversions will go.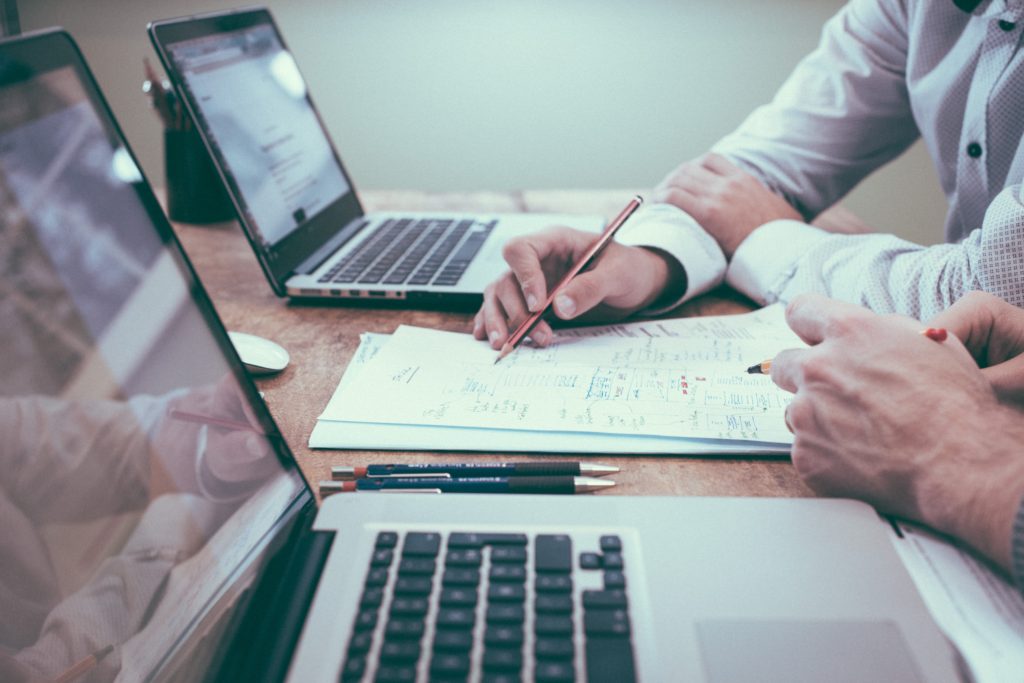 Use the Rule of Thirds
One of the fundamental web design principles you may want to follow is the rule of thirds – it is when you visually split an image (or site page) into thirds (both horizontally and vertically).
According to this rule, the four intersections in the middle of the page are strategic areas of interest. When you place items at these points, it generates the most impactful design. Concerning web design principles, you can set the main elements of the page right at these intersections, so people focus on them, thus driving conversions.
It's also important not to put navigation on these intersections. It helps to keep users focused on the most critical calls-to-action on the page, as opposed to drawing their attention to browsing something else.
It doesn't mean that you have to design your site according to the rule of thirds, but you can surely use it as a powerful tool that will help you place your most significant elements into the spotlight.
Don't Neglect Negative Space
Whitespace is often called negative space in web design. Positive space is the space that contains all of your website's elements. All the space in between is the negative space. Regardless of its name, negative space is very positive in web design. Your website would be unusable and unreadable without it.
Negative space does not just refer to distance between more significant elements on a webpage, as an area between a header and an article, or sidebar and content. It indicates space between smaller components on the page, as the area between paragraphs, text lines, and letters.
Taking all of the forms of negative space on your site into account helps to keep everything coherent and visually simple. And, needless to say, all this contributes to higher conversions.
Conclusion
Nowadays, web design is a lot more than just some sort of a visual background for trade offers and service descriptions. Business websites are one of the most powerful sales and marketing tools. Most people are going to first meet you online at your website, and this is where they will get acquainted with your company. Therefore, you must build a site that represents your company in the most effective way possible, clearly conveying your message to your target audience.
In case you don't have a web design department, you should hire an experienced and reputable web design company that will create the best website your company could ever have and, meanwhile, teach you useful new stuff.